Details

Published on Sunday, 01 July 2012 18:32
Written by Cael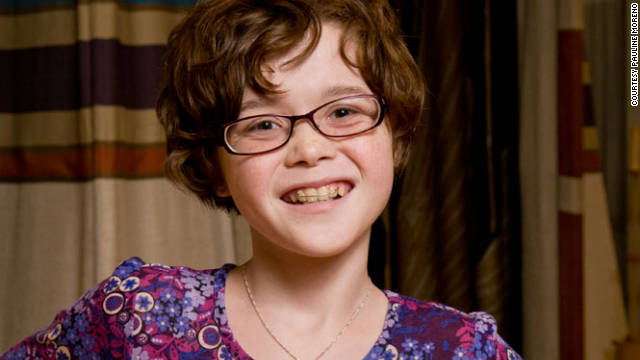 Children are often much more willing and able to explore gender than adults. Societal rules are more relaxed in childhood, so children can be open and able to experiment without the risk of feeling the pressures to conform. Some parents and teachers do not feel comfortable with this exploration, but many do. Some of these children are trans*, others go on to be satisfied with the gender congruent with their biological sex.
Schools in many countries have come to embrace an approach to development which embraces children who dress outside of gender norms or choose to identify themselves as a gender other than that of their biological sex. A recent article by Hannah Furness of The Telegraph discussed how gender non-conforming children are accepted within primary and secondary schools within the UK. Many of these schools promote gender-neutral environments and acceptance of a child as themself no however they choose to dress or identify. The article also addressed how schools were influenced by children having family members who identify with the LGBTQ* community. Many Montessori schools within the US also follow this model, and I wrote previously about schools in Sweden which promoted a gender-neutral environment in the same way. Of those children who experiment with gender at a young age, most continue into adulthood without coming to question their gender identities, but there are those who come to question their gender. The insistence of "I am a boy," or "I am a girl" can manifest and persist. But how do these children and their parents work within society to ensure the child's happiness and safety?
For a good overview of what these children and their parents go through, in this episode of Anderson, Anderson Cooper interviews trans* children, adolescents, and their parents about what it is to be a trans* kid, how school life is affected, what led the parents to make the decisions they have regarding their child's care, and what options there are. Throughout the articles and documentaries I watched, often a child's first demand of being a girl instead of a boy or a boy instead of a girl was ignored as a simple exploration, but as the child continued to adamantly identify themself as a gender opposite their biological sex, the parents were forced to pay attention and seek options. Trans* children who are not allowed to become the individual they identify as are likely to be depressed, to act out, to self-harm, and to attempt suicide. Sadly in many of the stories I read, parents were only spurred to action by a child's self-harm or suicide attempt, calling for a need of education on this issue to aid parents in helping their children.
Parents have separate approaches and options to help their children. Allowing a child to socially transition to another gender is a hard thing for many parents. They feel like they are losing their child, but giving the child the opportunity to live as their identified gender relieves the pressure of the overwhelming feelings of wrongness and dysphoria and leads to a happier life for the child. A therapist or psychologist helps parents and children to express their feelings about gender, transitioning, and what everyone needs to be happy.
The hardest decision many parents are now coming to—as has recently become a more prevalent option—is whether or not they should allow their child to take puberty-blocking drugs (more information here). These drugs allow the child time to explore their gender identity, often presented as a way to give the child time to "be sure" they truly identify with a gender other than that reflecting their biological sex. These drugs have been used for many years to prevent early puberty, and only within the past few years have they been turned to this new use. While taking the drug, puberty is delayed. If the child begins to identify with their biological sex, stopping the use of the drug allows regular puberty to begin. If the child continues to identify and live as a gender opposing their biological sex, standards of care dictate that at 16, the child may begin the hormones of that gender to experience puberty and therefore avoid the trauma of certain developments. For a trans*boy to begin his period or a trans*girl to experience genital enlargement could be devastating. Puberty-blocking drugs help to avoid these traumas and allow children and parents the time to debate and think about transitioning and what that means. Standards of care then dictate that at 18, an individual has the ability to inform consent on surgery if that is the road they wish to take in transition.
Transgender children and their parents face a hard road, full of societal pressures and difficult experiences: the loss of friends, feelings of judgment, depression, a lack of understanding, and familial unrest. There are organizations out there built for support. TransYouth Family Allies "empowers children and families by partnering with educators, service providers and communities to develop supportive environments in which gender may be expressed and respected. We envision a society free of suicide and violence in which ALL children are respected and celebrated" (mission statement from their website). I also found Camp Aranu'tiq, a sleep away camp for trans*kids so they may meet others like them and experience a safe environment.
Below are some articles for further reading. If nothing else I would recommend reading the New York Magazine article "S/He" by Jesse Green, which is incredibly comprehensive and informative. If you have any questions, comments, or suggestions, you can leave them here or ask me on tumblr.
http://www.telegraph.co.uk/health/healthnews/9095108/I-would-love-to-have-my-son-back-says-mother-of-five-year-old-Zach-Avery-who-lives-as-girl.html
http://www.kansascity.com/2012/06/19/3665129/more-transgender-kids-are-getting.html
http://www.latimes.com/news/local/la-me-transgender-kids-20120615,0,1463761,full.story
http://nymag.com/news/features/transgender-children-2012-6/
Powered by Komento